Two breakfasts, two lunches, two suppers, and six snacks... all packed up for the weekend. That is what the Hanceville Knapsacks for Kids program is all about. The program is a well-organized machine that involves volunteers, donors, and others who come together with a mission: feed students who may be hungry, and show them they care.
Hanceville's Knapsacks program is one of several in Cullman County. While the Cullman County Schools Child Nutrition Program takes good care of our students Monday through Friday, organizations like this help to fill the weekend gap. Every Thursday morning, volunteers gather to pack food at the Hanceville Civic Center, in a space the City of Hanceville donates. When the food is ready, Hanceville school workers Jerry Bice and Frazier Edmonson drive across the street and pick up the food and distribute it to all three Hanceville schools. From there, counselors pack the food in backpacks and send it home on Friday.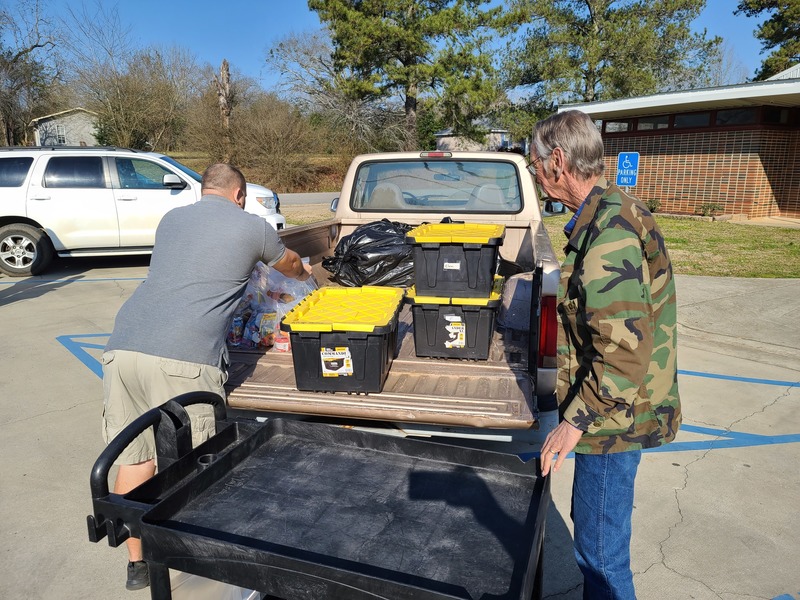 Frazier Edmonson and Jerry Bice load up food to be delivered across the street to Hanceville schools.
"It would not be possible without the groups that volunteer to pack, and individuals who contribute supplies and funding", said Dr. Nancy Horton, former Cullman County School Superintendent who is one of the Knapsacks organizers. "We want these students to know the love of Jesus through this program", said Horton.
The Hanceville Elementary PTO officers spent this past Thursday morning helping. "The PTO's goal is to serve our community and our students, and this is a great way to do that", said Bethany Byrne, PTO Vice President. A total of 36 students receive food in Hanceville each week. The program also feeds 34 students at the head start program in Garden City.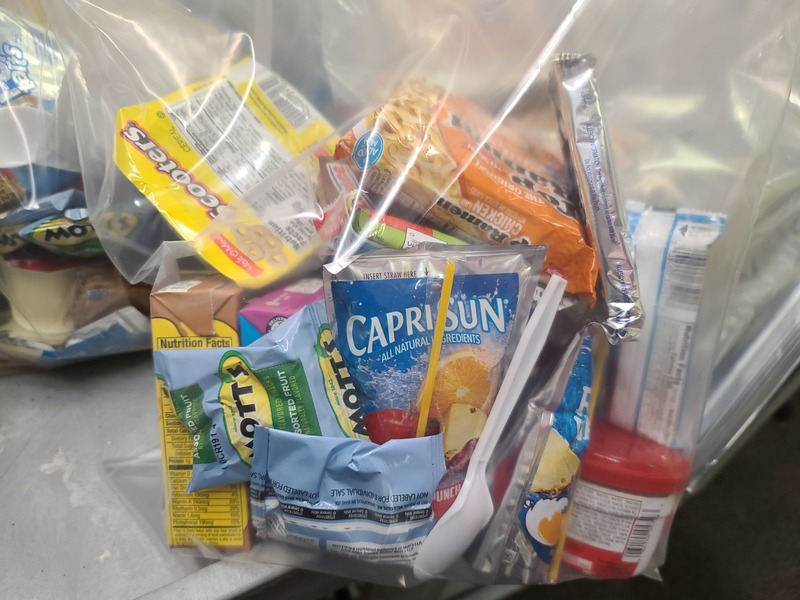 Some of the food packed for Hanceville Knapsacks.
This is the Hanceville Knapsacks' fifth year in operation. If you would like more information, or would like to donate or volunteer, visit the organization's Facebook page.